Need Quality A/C Maintenance or Tune Up?
You want your AC to give you excellent efficiency and performance when you need it the most.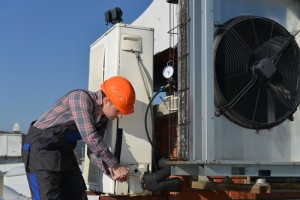 That is only achievable when your air conditioning unit is kept in good working order. With our regular inspection and tune-up services, our experienced technicians at Mechanical Cooling can maintain the quality performance of your air conditioning unit, no matter what size, brand, or type it may be. Our regular AC maintenance service will ensure that your AC keeps operating in peak condition with a little to no repairs required for many years.
At Mechanical Cooling, all our service technicians are professionally qualified, which means they have the skills, experience, knowledge, certifications and tools to fix any air conditioning problem right the first time. We are a fully licensed, insured, and bonded air conditioning service company that offers 100% guarantee on all of our repairs for your complete peace of mind.
Call the experts at Mechanical Cooling today!
We offer basic to premium maintenance and warranty contracts that fit your budget, offering you peace of mind. Mechanical Cooling is a premier air conditioning company that has been offering its professional air conditioning installation, repair, and maintenance services in the Florida area for many years. We have acquired an enviable reputation for excellence in performance, quality of service, and customer satisfaction over the years. Our aim is to provide our clients 'all-year comfort' through our quality service.
Call and ask about our AC maintenance special!
We Service All Major Brands: