Looking For Quality A/C Services?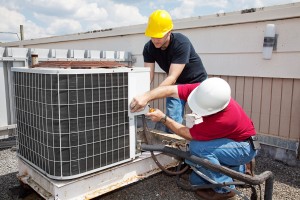 Whether your energy bills have spiked over the last month, or your AC is making a strange sound during operation, you can rely on the expert technicians at Mechanical Cooling to restore your air conditioning unit to its best operating condition. We pride ourselves on the ability to solve AC problems rapidly and thoroughly, as we are a reliable and affordable air conditioning company in Florida. We are here for you at any time of the year with our 24-hour emergency repair service to help you restore household comfort any time of the day or night.
At Mechanical Cooling, all our service technicians are professionally qualified, which means they have the skills, experience, knowledge, certifications and tools to fix any air conditioning problem right the first time. We are a fully licensed, insured, and bonded air conditioning service company that offers 100% guarantee on all of our repairs for your complete peace of mind.
Call us today for your free service call with repair!
Services We Offer:
Air duct cleaning and sanitization
Duct sealing and repairs
Evaporator and Coil cleaning
Chiller Barrel cleaning
Hydronic and electric heating
Cooling Tower cleaning and repairs
Motor and Compressor replacement
Exhaust and Ventilation Fan
Thermostat Replacement
Energy Management System
Air Duct Cleaning
Who Do We Service:
Residential Homes
High Rise Buildings
Condos/Associations
Private Dwellings
Commercial Properties
Banks
Restaurants
Shopping Plazas
Schools
Hospitals/ Nursing Homes
Industrial Complexes
Institutions
Processing Plants
Warehouses
And many more…