Looking For Refrigeration Repair or Maintenance?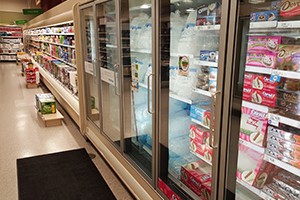 If you are running a food service or catering business, you will need a good quality commercial refrigeration. But even the best quality refrigeration needs proper maintenance and service from time to time. You cannot let a faulty refrigeration get in the way of your business, that's why hiring the services of an experienced commercial refrigeration company is vital. Mechanical Cooling is here to help you in this regard.
When it comes to refrigeration service, Mechanical Cooling has a team of highly skilled & talented technicians to get the job done right the first time. Imagine a world without an ice cold beverage or a cold bottle of water on a hot summer day. Imagine your neighborhood supermarket with an inoperable refrigeration system. We know the importance of having a commercial refrigeration system constantly running.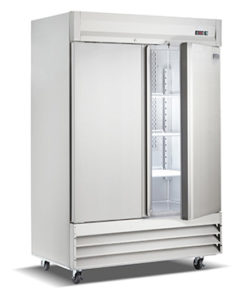 You can rely on Mechanical Cooling as your trusted commercial refrigeration partner. We know how important it is for restaurants, caterers, convenience stores, etc. to have a quality refrigeration installed in their businesses for maximum efficiency and customer satisfaction. That's why we will work with you to understand all the details and requirements of your business and then suggest what type of refrigeration system would be best suited for your existing and future business needs.
We offer services ranging from routine repairs and maintenance to emergency services and professional Installations. Rest assured, we provide a 100% satisfaction guarantee. Downtime leads to significant loss, which is why maintaining the refrigeration system is critical.
At Mechanical Cooling we offer a wide range of maintenance packages to suite all your needs.
Call us today for your free no obligation quote!
We work on all kinds of equipment, with extensive training for the service and repair of:
Walk in Coolers
Reach in Coolers
Ice Machines – All Brands
Commercial Refrigerators
Display Refrigerators
Display Cases
Rack systems
Keg Coolers
Beer Coolers
Bottle Coolers
Undercounted Refrigerators
Undercounted Freezers
Blast Chillers
Blast Freezers