HVAC Repair Service by the experts at Mechanical Cooling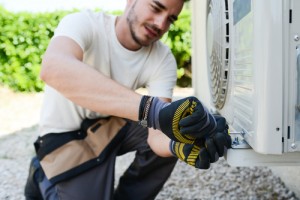 Are you in need of an HVAC repair service? No matter what type of brand or model you have, our air conditioning installation specialists can help you maintaining your unit. We repair HVAC units for any commercial property or residential home as well. All of our heating and air conditioning technicians are licensed with high levels of training. Our main focus is on customer service, so every single job we take, we take it very serious to achieve 100% satisfaction for our clients.
Mechanical Cooling Air Conditioning and Refrigeration technicians can work with any AC brand or system. Also, if you want to purchase a new one, we can help you decide which unit is best for your property. We'll make sure you improve your home's comfort levels and monthly energy costs.
Our Conditioning Installation Professionals
When an air conditioning system needs any work performed, you need a professional HVAC repair specialist. We've performed hundreds of AC repairs and installations and had enough experience with all sorts of HVAC units. We'll be able to make the AC repair service done as well as possible. If you need a new unit, we can remove your old one, and can modify your ductwork to fit the new unit. We'll make sure that your AC unit is up and running and ready to be used efficiently for many years to come.
With our HVAC repair service, your home is guaranteed to stay cool and comfortable as possible. After the repair, your energy bill might be cheaper after the next month of service. We also offer refrigeration installation and repair for commercial establishments and any type of business. Our number one priority is our client satisfaction, so we'll make sure we service your unit perfectly. Call us today at 954-397-2527 or visit quote Form and we will get back to you shortly.
Follow us on Facebook.
Call For Your Free Service Call With Repair!
Brands We Offer: