Looking For Fast & Affordable Air Condition Repair?
Our air condition repair company will help you be cool and relax at your home or business on the hottest days of the year.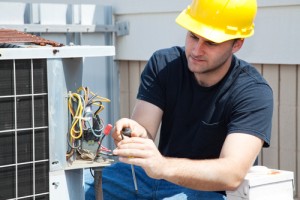 We can install and repair split AC units, central air conditioning units, and window air conditioning systems. We understand that we can't live in Florida and live with an AC breakdown in the middle of the day. If you hire our company, an emergency call should solve the problem as quickly as possible. Why? Because you'll have our professionals at your doorstep ready to help you in less than an hour.
Air Conditioning Maintenance
For any air condition repair emergency, we will have your system running smoothly and better than before. Our affordable prices and excellent service have made us the number one choice for AC repair services in the South Florida area. We have affordable options regarding air conditioning service and installations, for every house and commercial business. We've been keeping houses cool and comfortable for many families in South Florida offering yearly maintenance agreements at a great cost to service your unit all year round.
Mechanical Cooling Air Conditioning and Refrigeration
Our quality air conditioning services are performed by trained technicians, each of them with years of experience in the AC industry. As experts in their field, they have enough experience with all type of AC units. They have seen all sort of problems, and they know how to fix them properly. We are licensed and insured in sales, HVAC repair, and maintenance for all makes of cooling and heating equipment. We offer a selection of AC units that include models in all sizes and styles. We will help you to choose the best unit as we have in our selection Energy efficient and other equipment that meets or exceeds US EPA guidelines for energy efficiency. Call us today at 954-397-2527 or 561-594-3621 or visit quote  Form and we will get back to you shortly.
Call For Your Free Service Call With Repair!
We Service All Major Brands: